---
Readers, as usual, are showing how seriously they are taking the spread of the new coronavirus COVID-19, while at the same time providing a great example of not panicking, staying calm and simply preparing for the worst while hoping for the best.
(Article by Susan Duclos republished from AllNewsPipeline.com)
We noticed a recent discussion about medical care during a pandemic when doctors are extremely busy dealing with the spread of the new coronavirus, and attempting to contain that spread so it does not become an epidemic within the borders, although some would rationally argue it already is.
With leaked documents showing that hospitals are preparing for a massive influx of cases over the next two months , and estimating they will run short of ICU beds and ventilators, it does seem to be a moment to reflect on staying healthy, and being prepared to treat minor and even some major ailments at home using home remedies and natural remedies.
While some people are paying very close attention to the spread of the COVID-19, the number of cases in their states, how close to where they live that spread has reached, and considering a "healthy quarantine area" by hunkering down and avoiding crowded spaces, others are watching, claiming they are paying attention but showing a disturbing disconnect by refusing to limit their exposure to others unnecessarily even in areas where there are already confirmed cases of COVID-19.
A  reader commented recently about needing to go for a routine X-ray and ultrasound after recently suffering two heart attacks in December, weighed against the fact that he is feeling fine and doesn't want go to a hospital crowded with people and be put up against machines that are used on others that could be sick.
With the speed that cases are doubling, see the reaction in other countries, such as Italy that has basically locked down their whole country, the concern is legitimate and even logical.
His comment did however spurn a discussion about what happens when regular emergencies occur during a pandemic.
ANP reader Mara natha captured the essence of the discussion:
Often forgotten is what happens to regular emergencies during a pandemic? What if you have appendicitis, a stroke or heart attack or require gall bladder surgery? Cancer treatments and renal support? You may not be able to get into a hospital. With the coronavirus present, you may not want to, but NEED to. We've already had one poster here re-thinking a trip in for a routine check up. What do you do when it is not so routine?
Excellent points and questions and something that should be addressed in depth, which we plan to do.
FIRST AND FOREMOST: When a life threatening emergency happens, if a doctor is available, one should always get professional help, even if they have to see the doctor wearing full biohazard gear and respirator masks. What we are discussing below is if there is no available medical help, no doctor and no prescribed medications to be had.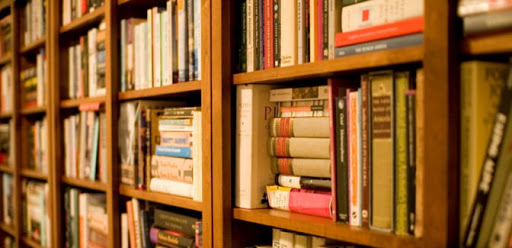 PREPPER/SURVIVAL, MEDICAL AND FIRST AID BOOKS (PREPPERS)
First off there are books, paperback or hardcover, which help with "prepper" medicine, specifically meant for times when their is no medical professional help to be had. We often see those linked and spoken about in relation to a SHTF scenario, or an EMP/grid down possibility, or anything that would force people to look to alternative methods of staying safe and treating issues that would normally require a doctor.
These same sources can save your life during a pandemic as well.
Prepping for a Pandemic: Life-Saving Supplies, Skills and Plans for Surviving an Outbreak (Preppers)
The companion book to that one titled Where There Is No Dentist, via reader WV Bear, can be found online, for free in a PDF.  (Note– We do recommend always printing a hard copy of these types self-help books)
The Survival Medicine Handbook: A Guide for When Help is Not on the Way
Bushcraft First Aid: A Field Guide to Wilderness Emergency Care
The Ultimate Survival Medicine Guide: Emergency Preparedness for ANY Disaster
Corona Virus Emergency Protection Manual: Avoiding and Beating the Corona Virus
Alton's Antibiotics and Infectious Disease: The Layman's Guide to Available Antibacterials in Austere Settings
Merriam-Webster's Medical Dictionary
There are also a number of FREE Survival PDFs, manuals and downloads available online.
Hat tip to reader Sabruer for some of the suggestions listed above.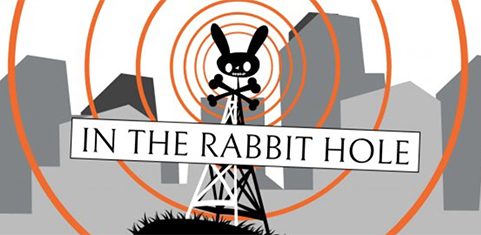 ONLINE RESOURCESTO VISIT EVERY DAY 
There are some great online resources for news and updates on important, and usually ignored by the MSM, information about the spread of this new coronavirus.
These should be bookmarked and visited every day…. sometimes multiple times during the day and evening.
Prepared Christians: Coronavirus for Preppers (Resources)
Coronavirus COVID-19 Global Map
There are number of excellent prepper websites, with many keeping a close eye on the spread of COVID-19. Readers are also encouraged to share their favorite resources in the comment section below.
HOME AND NATURAL REMEDIES
Preventative measures to boost our immune systems, which can be done via foods and vitamins, as well as certain herbs, either fresh, or if one cannot get to the store because they are self-quarantining,  via liquid or capsules.
Stefan Stanford recently covered natural antibiotics with explanations on how they work :
Cultures across the world have long recognized garlic for its preventive and curative powers. Research has found that garlic can be an effective treatment against many forms of bacteria, including Salmonella and Escherichia coli (E. coli). Garlic has even been considered for use against multi-drug resistant tuberculosis.
Since the time of Aristotle, honey has been used as an ointment that helps wounds to heal and prevents or draws out infection. Healthcare professionals today have found it helpful in treating chronic wounds, burns, ulcers, bedsores, and skin grafts. For example, results of a study from 2016 demonstrate that honey dressings can help to heal wounds. The antibacterial effects of honey are usually attributed to its hydrogen peroxide content. However, manuka honey fights off bacteria, though it has a lower hydrogen peroxide content. A 2011 study reported that the best-known type of honey inhibits approximately 60 kinds of bacteria. It also suggests that honey successfully treats wounds infected with methicillin-resistant Staphylococcus aureus (MRSA). Antibacterial properties aside, honey may help wounds to heal by providing a protective coating that fosters a moist environment. (ANP: We'll swear by Manuka Honey as well from personal experience as being an excellent antibiotic.)
The scientific community also recognizes ginger as a natural antibiotic. Several studies, including one published in 2017, have demonstrated ginger's ability to fight many strains of bacteria. Researchers are also exploring ginger's power to combat seasickness and nausea and to lower blood sugar levels.
Native American and other traditional healers have used echinacea for hundreds of years to treat infections and wounds. Researchers are beginning to understand why. A study published in the Journal of Biomedicine and Biotechnology reports that extract of Echinacea purpurea can kill many different kinds of bacteria, including Streptococcus pyogenes (S. pyogenes). S. pyogenes is responsible for strep throat, toxic shock syndrome, and the "flesh-eating disease" known as necrotizing fasciitis. Echinacea may also fight inflammation associated with bacterial infection. It is available to purchase in health stores or online.
Goldenseal is usually consumed in tea or capsules to treat respiratory and digestive problems. However, it may also combat bacterial diarrhea and urinary tract infections. In addition, results of a recent study support the use of goldenseal to treat skin infections. In a lab, goldenseal extracts were used to prevent MRSA from damaging tissue. A person taking prescription medications should check with a doctor before taking goldenseal, as this supplement can cause interference. Goldenseal also contains berberine, an important component of natural antibiotics. This alkaloid is not safe for infants, or women who are pregnant or breastfeeding. Goldenseal capsules are available to purchase in health stores or online.
Clove has traditionally been used in dental procedures. Research is now finding that clove water extract may be effective against many different kinds of bacteria, including E. coli.
Some believe that oregano boosts the immune system and acts as an antioxidant. It may have anti-inflammatory properties. While researchers have yet to verify these claims, some studies show that oregano is among the more effective natural antibiotics, particularly when it is made it into an oil.
There are also foods that can boost the immune system, such as Citrus fruits, Red Bell Peppers, Broccoli, Garlic, Ginger, Spinach,Yogurt, Almonds, Tumeric, Green Tea, Papaya, Kiwi, Poultry, Sunflower Seeds, and Shellfish.
For explanations on how they boost the immune system, read "15 Foods That Boost the Immune System," over at Healthline.
There are also vitamins that help boost the immune system, such as Vitamin C, Vitamin B6, and Vitamin E.
BOTTOM LINE
While we covered a few basics, resources, books and general reasoning to prepare for a time where medical help may not be available, whether it is now from this virus, another time from another pandemic, a SHTF scenario due economic collapse or terror attack…. whatever the reason, if a time comes where professional help is nowhere to be found, having a basic knowledge or a resource to learn from on first aid and survival, will the difference between life and death.
We ask that readers share their favorite websites, resources, books, videos and knowledge with others down in the comment section.
Remember, there are those lurking that may have questions but prefer to keep their online footprint negligible, and others that are just learning about prepping and could benefit from advice of those that have been prepping for longer. Also, those of us that have been prepping a while, can and do learn things new with each of these pieces.
We would like to thank readers for the article idea, the offered books and resources, and the discussions in the comment area that instigated this piece.
Read more at: AllNewsPipeline.com